In the lap of himlayas surrounded by lush green trees and tea gardens is the special beauty provided to players and officials by the HPCA. It is situated at a place which gives a complete view of the stadium from its rooms by using any binoculars .The cottages in the pavilion are eco friendly and they are commodious enough to accommodate more than 2 teams along with other supporting cricket staff and natural beauty will really make the stay more memorable.
One can't have stayed in India without visiting at least one of its charming hill stations. Nestled amidst lush natural beauty is Dharamshala, truly an example of heaven on earth. The charming hill station is surrounded by dense pine trees, vast deodar forests, numerous streams and an invigorating atmosphere.
Set against a backdrop of the majestic Dhauladhar Range and perched on the upper reaches of the Kangra Valley, Dharamshala beckons many tourists from all over. It is also renowned the world over as the home of His Holiness the Dalai Lama and the peaceful Tibetan community. Despite the flourishing Tibetan culture, one can still see the charming remnants of the British colonial lifestyle.
Tapping into the unmatched beauty of Dharamshala, The Pavilion Dharamshala, by the Himachal Pradesh Cricket Association, offers guests a luxurious retreat, away from the hectic demands of city life. Spread over an area of 9 acres, with 93 rooms, the Pavilion Dharamshala is a tribute to the gentleman's game of Cricket, with many cricketers and guests opting to stay here during matches. This majestic holiday resort offers all the amenities suited to the needs of the modern-day traveler within serene surroundings. Those looking to explore the opulence of a deluxe hotel can easily count upon the Pavilion Dharamshala.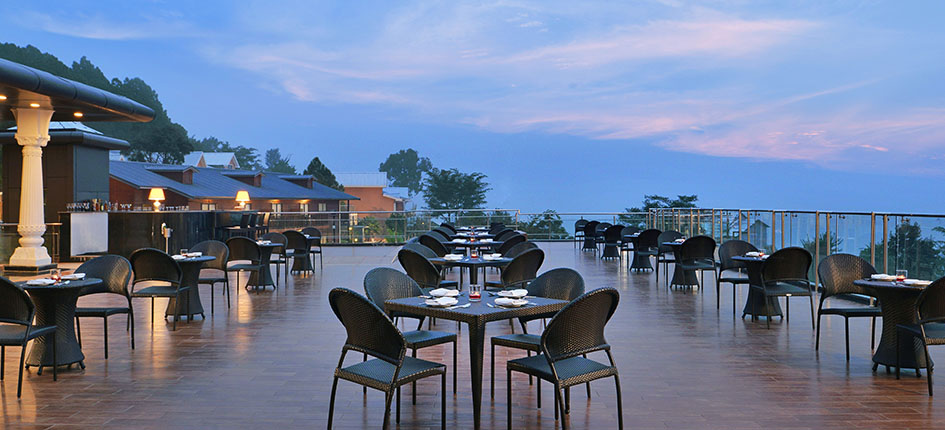 Strategically located at a height of approximately 4500 ft., The Pavilion offers spectacular views of the mountain range, as well as the HPCA Stadium. Unbridled luxury, an uninterrupted encounter with nature, along with exceptional is what the Pavilion offers. The hotel goes a step further with a fine concoction of deluxe accommodation, recreation and rejuvenation. The Pavilion, Dharamshala has been meticulously designed and provides travelers a refuge in its tranquil and serene ambiance.
30 mins (16 km) from Kangra/Gaggal Airport, Dharamshala
6 hrs (247 km) drive from Chandigarh and 11 hrs (475 km) from New Delhi
6 km from HPCA Cricket Stadium, 11 km from McLeod Ganj
13 km from the famous Dalai Lama Temple Complex
Trekking, mountaineering and para-gliding activities nearby
Shopping for Tibetan handicrafts from the local arts and crafts bazaars at McLeod Ganj